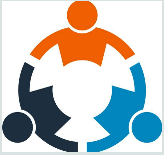 1) Conduct operations for regular maintenance of the building, including supervising the
cleaning of the building and outdoor upkeep.
2) Ensure that the building is functional and within the guidelines for the district approval.
3) Ensure timely payment of staff and other contractual employees.
4) Respond to the security, fire alarm and maintaining parking area.
5) Make reservations and provide and ensure adequate supplies for community events.
6) Monitoring/maintaining office supplies inventory.
7) Establish and maintain procedures for record keeping.
8) Receiving mail/packages and responding to or distributing/delegating accordingly.
9) Handle customer inquiries and complaints, including monitoring daily phone calls.