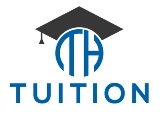 Our school, like all private schools, relies on tuition and generous community support to operate. Our school offers a comprehensive academic and religious component that requires extensive resources to operate. This investment in your child's future is a great reward for you and your family.

The academic year begins in (Month) and ends in (Month). The tuition for the whole year is as follows:
Full-time PreK (3 years old) $_________/year
Half-day PreK Only $_________/year
JrK(4 years old)-5th grade $_________/year
6th Grade+ $_________/year
Tuition may be paid annually, semi-annually or in ten equal installments.
Parents with more than one child enrolled in the school will pay tuition as follows.

1st Child $________
2nd Child $________
3rd and Subsequent $________