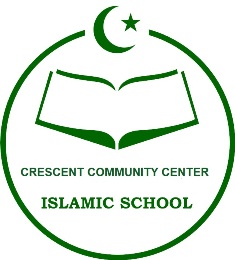 Welcome to Virginia Beach Crescent Community Center School.
We believe in providing a balanced curriculum that prepares our children academically and nurtures them spiritually. Our school program focuses on education, leadership qualities and developing Islamic principles.
At the Islamic School of Virginia Beach we believe that children learn best:
Academics:  When teachers design and implement regular assessments to monitor student learning. When students and staff strive for continuous improvement through self-reflection of personal growth.
School/culture: In a school in which teachers and students understand and integrate Islamic values and practices.
Parental Involvement: When parents, staff, and students collaborate, communicate through various technologies to ensure all students meet their best potential and parents are aware of core standards and are progressing on the standards.